Sagar Prasad Sharma of Dimow village under Dhemaji district, Assam, who succeeded to build a "Helicopter", is the living proof that a formal degree is not always required to be successful in life.
It took class-3 pass Sagar Prasad three years to complete his dream project (of making a helicopter) with local technology. He worked in a closed room in the last three years assisted by his wife Jonmony Mayank. Prasad, a welder by profession working in Ruksin town of East Siang district, initially used a diesel engine of a vehicle in his helicopter.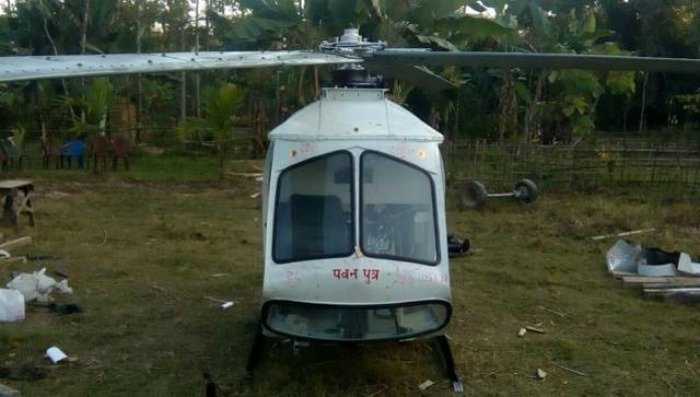 He made public of about his doing so after completion of 90 per cent of the aircraft. The news spread like a wildfire and people from all around thronged his Dimow house to see the helicopter.
Sharma has so far spent more than Rs 10 lakhs for his helicopter. He also said that his dream would have come true if he was not assisted financially by his friend Toopan Gimere.
Academics are not always necessary to get success. Sharma has proved right this statement. "Without education one can't do anything, this is absolutely right. But, with only education also one can't do anything." We also need some extraordinary skills with education same like Sagar Prasad Sharma.